For the past eight years I've gone through a spiritual awakening, and I've been completely transformed from the inside out.

My life can be described as the life cycle of a butterfly: I lived a pretty ordinary life in Italy- the caterpillar phase- until my mid thirties, as a genuine Seeker. What the heck I was seeking I had no idea, but the void was there, deep within me, ready to be filled. Life felt tough caged to the ground, and at a certain point I heard a call for Greatness. I knew somehow, somewhere that I had wings, but I couldn't see them. I reached rock bottom, in my health and in all aspects of my life, lost my faith in a Divine Power altogether, then a "fracture" occurred, and my whole world crumbled before my eyes in a very short span of time. My life lost meaning, and I went through the "dark night of the soul" (even if at the time I didn't realize it). I was forced into the cocoon- and to trust the divine, God, the Universe, with my whole heart that I was going to make it out of that darkness safe and sound. A metamorphosis occurred in the quiet of the crysalis, I healed, and I came out on the other side with wings, and the vision about what I was here on planet earth to do- but most importantly, having found the precious thing I was seeking so desperately: mySelf.
I now live on Purpose in beautiful England, I'm still doing my soulwork on a daily basis to ascend to higher and higher consciousness, and heal more and more profoundly, and am working passionately at bringing my vision to life, to serve at the best of my abilities.
… Watch me fly!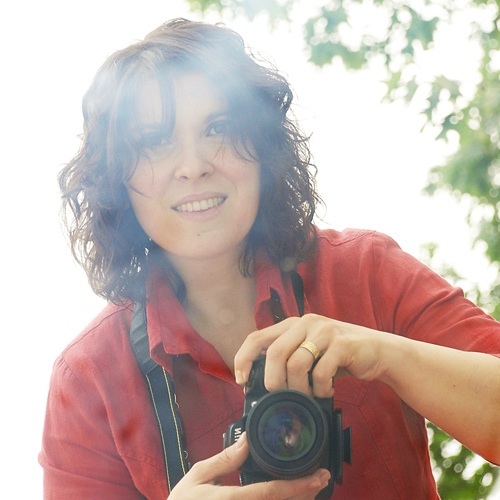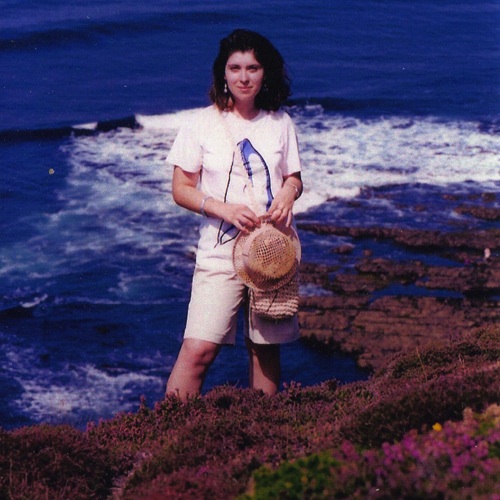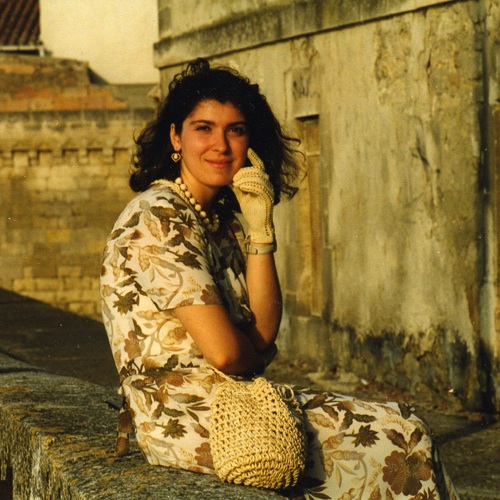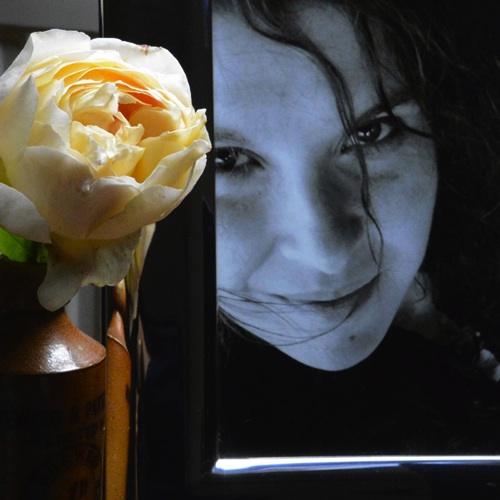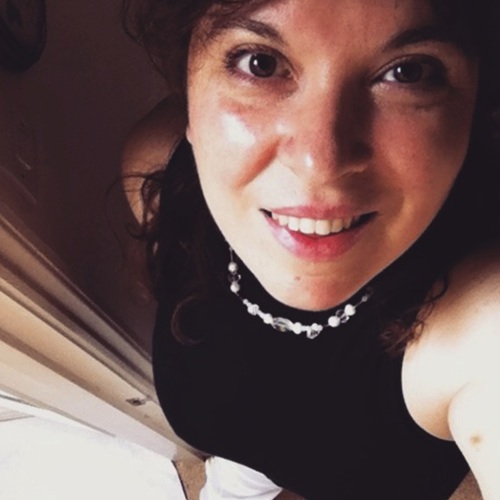 My Mission is to be love, illuminate, awaken.
I am:
honest
spiritually awake
highly sensitive
empathic
quiet
spontaneous
devoted
dedicated
caring
loving
raw and real
patient
tender- hearted
sweet and delicate
soft and strong
peaceful
confident
wild
free spirit
reliable
humble
faithful
candid
thankful
appreciative
straightforward
a peacemaker
submissive and rebellious
flexible and adaptable
present, mindful
elusive
innocent, childlike
trusting
open
introverted
passionate
sensual
enthusiastic
intuitive
unfocused
persistent
creative
contemplative
gentle
spiritual and mystical
super romantic
compassionate and forgiving
dreamer
impressionable
playful
an encourager and motivator
energetic
always eager to be a better me
an explorer at heart
a Beauty lover, seeker, and maker
an Artist
mutable water sign
Pisces
My greatest flaws:
I need my time to get comfortable with everything, so I never proceed in a linear way. I spiral my way to the "goal", and it takes me longer to get where I desire to end up.
I so desperately wish to see others happy, that at times I'm too candid, and I tell exactly what I sense they should work on without too much diplomacy.
Always wanting to see and make others happy, I can totally become a "martyr" at times, ignoring my own needs.
I am paradoxically quiet and very passionate at the same time, and super idealistic: so every now and then I really catch fire, and I need my time and space in a(ny) relationship to chill out :)
Some of the things I love:
silence and solitude
music
vulnerable conversations
real people
good friends
clarity
a quiet mind
meditation
intimacy
to be present
to explore the world
to express myself creatively in all aspects of my life
lots of space and freedom in relationships
wool of all kind, lots of blankets
blue, white and brown- all shades of them
lanterns and candles
long showers
white roses
hygge everything
journals and journaling
lighthouses
cooking
filling my pockets with tiny natural treasures
Christmas
English roses
self help books
snail mail letters
photography and photographs
hats
writing
white beds
duvets
neutral walls
exposed beams, sloped ceilings and skylights
real fires
hearts and stars
antique and vintage things, shops and markets
folk art
the Ocean, whales, dolphins, and beachcombing
pizza, "lasagne", fruit, and panna cotta
baking bread
teddy bears and old toys
books, bookstores and libraries
museums
lingerie
small, intimate gatherings
mugs and pottery
poetry
long walks, hiking, running, aerobics
nature
architecture
baskets
picnics
foraging flowers
modern art and design
polka dots, checks, tartans and stripes
New York City
Cape Cod
Great Britain, New England, France, Austria, Tyrol and South- Tyrol (Italy)
Italian food
Harry Potter
"You've got m@il", "Notting Hill", "Laws of Attraction", and "Serendipity" (my favorite movie ever!! :))
The coolest things I've been told:
"You're a bit of a Peter Pan"
"Oh Captain! My Captain!"
"You're my hero"
"You see the world like a Disney movie"